American Pump Controls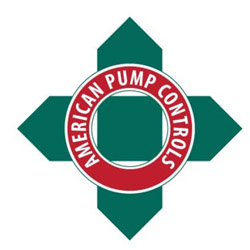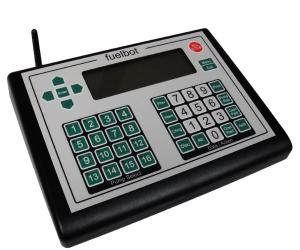 Time is money...
Simple and easy to use, the fuelbot is designed with the store manager/operator in mind. It's about speed and reliability in the fuel market. Customers want to pay and go, and not stand in line waiting for receipts.
Owners want a controller they can depend upon day-in and day-out, and help customers get what they need and get back out on the road. fuelbot delivers with a minimal fuss. LEDs in Pump Select keypad allows an operator to complete other tasks and know pump status for each fueling point from a distance.
It's in the details...
fuelbot provides reports via display or in printed form. Operators are immediately at ease with the "game controller" feel of the navigation buttons and quick access layout of the menus. Getting price changes or shift reports finished quickly is what everyone is interested in. No lengthy boot-up sequences or costly maintenance and training commitments. No secret codes to look up or cryptic menus to pick through. The fuelbot is the logical choice for control of electronic pumps and dispensers.
---
Page 1 of 1:
APC fuelbot 278 Console System

Price: $2,780.00

Features of the fuelbot include:

Controls Bennett, Gilbarco, Tokheim, Wayne (including blenders) electronics
Controls Mechanical and pulse-output pumps
2-tier cash-credit pricing for self and full serve modes of operation
Simple operator interface means quick training
"Pump Select" keys allow quick navigation to complete console tasks
On screen Pump status for every fueling point
2 color led lights (in Pump Select keypad, viewable from a distance) indicate status for each fueling point
Self-Service Full-Service Post-pay, Preset, and Prepaid sales
Compatible with legacy IC boxes not manufactured by APC
Complete controller programming from the fuelbot keypad
Operator's shifts with previous shift histories
Manager's totals (resets independently from Operator shifts)

Add Loop Board Sets Below
APC 278 IC Box

SKU: APC278 IC

Price: $860.00

Connect Mechanicals to Verifone Smart Controller, Gilbarco D-Box, 1000 and 5000 series, or Wayne PIB, Hyper PIB, or fusion IC box.

Perfect at any site with MPDs of any make that also has one or more mechanicals off to the side. With the smart pulse recognition software, not only will those mechanicals tie into a PAM, PIB, DHC, or Smart Controller, they'll now "read into" any Fuel-based POS as if they were fully electronic pumps. Prices must still be set at the mechanical fueling point and in the POS for accurate sales data.

Add APC223 Mechanical Interface Board Sets Below
Page 1 of 1: