LiquiDynamics Bulk Oil Reel Systems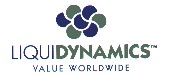 Liquidynamics Bulk Oil Reel System

SKU: RS-22-R30-EN-QR-XXX

Price: $1,283.00

Liquidynamics now has available a system that gives you the freedom to choose individual elements that make up a pump/reel/meter system. This allows you to take advantage of "system" pricing, while still allowing customization of your system to meet specific customer requirements.

The Pump System

" Selection Guide"

steps you through the selection process with the end result being a unique model number detailing your system configuration. Model RS 25 R40 ENQRA FR2 is shown at the left, it includes a 5: 1 stub pump, 40 ft. hose reel and an electronic meter with quart calibration, rigid spout, auto tip and a 150 PSI rated filter regulator. System includes the following components :

Your choice of 3: l or 5: 1 pump (5: 1 pump standard)
2" bung adapter (allows easy adjustment of pump height)
High pressure air filter/regulator w/semi-automatic drain
Your choice of meter and control handle (LQ-200-RS standard)
Your choice of hose reel length ( 1/2" x 25' standard)

Note: If you will be plumbing any of these systems with hard, rigid pipe, it is highly recommended to install a relief valve kit, model #540025. When using a stub pump, use relief valve kit #540025 in conjunction with 2" double tap, #540035.