Bennett Pacific Dispensers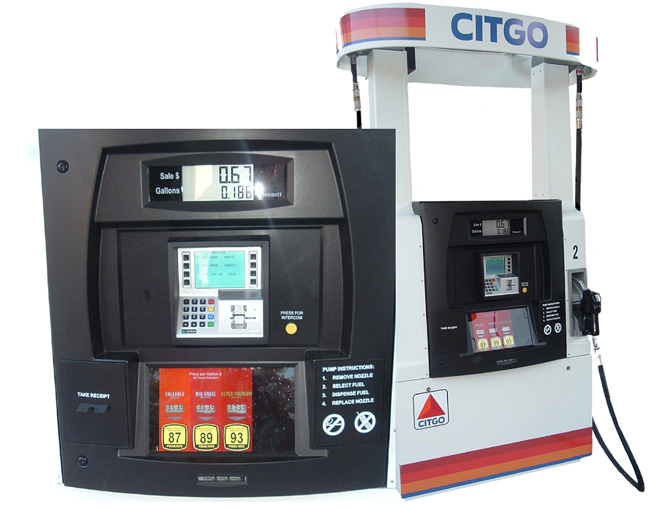 Introducing the Bennett Pacific Dispenser
Pacific is the Industry's First Dispenser with a PCI* Compliant Payment System


Bennett's new Pacific with the Verifone OP4100 Payment Terminal is approved by all of the credit card networks.
*PCI is Payment Card Industry (more specifically Payment Card Industry Security Council, an independent council formed by American Express, Discover, JCB, MasterCard Worldwide, and Visa International to manage the ongoing evolution of the PCI Data Security Standards). The PCI DSS is a multifaceted security standard that includes requirements for security management, policies, procedures, network architecture, software design and other critical protective measures. This comprehensive standard is intended to help organizations proactively protect customer account data. Significant upcoming deadlines are:
January 1, 2009 - All new fuel dispensers must have PCI approved PIN entry devices installed.
July 1, 2010 - All existing fuel dispensers need to support the Triple Data Encryption Standard (TDES) which is required for PCI certification and mandatory in all automated fuel dispensers.

Click here to learn more about PCI Compliance
All Dispensers shown are 2 sided units. Single sided units are available, call for pricing.
Prices do not include Hanging Hardware (hoses, nozzles, breakaways, etc...)but may be purchased from the Pump Accessories page.
Bennett 515 Pump Controller

SKU: 515

Price: $2,492.65

The Bennett 515 controller box connects your Bennett dispensers to your Verifone Point Of Sale Terminal. Up to 16 dispensers can be tied to this box.
Bennett DUKPT Box

SKU: 104090

Price: $417.05

The Bennett DUKPT box connects your Bennett Pacific PCI compliant cardreaders to the Ruby Point Of Sale System.